The science fiction film successfully predicted that the future is not the first time. The first real science fiction movie A Trip to the Moon, which was earlier than 1902, predicted the moon landing after 67 years, and the mobile phone and "tricorder" in the Star Wars series. Equipment has also become a reality. However, the Star Wars series has another well-known concept design: the holographic desktop, which is the holographic interactive VR projection in the starship cockpit, which will also become a reality with Microsoft's latest patents.
The application filed in July last year was successfully released on the 22nd of this month, which solved the shortcoming of limited Microsoft HoloLens technology. However, this patent does not directly enlarge the field of view, but projects the image onto objects in the surrounding environment to expand the field of view of head-mounted devices such as HoloLens.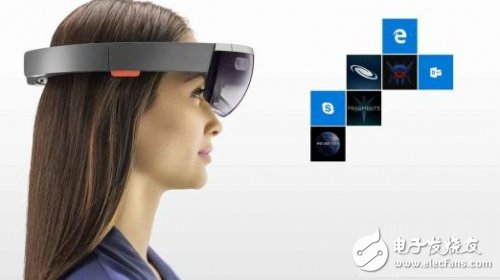 This holographic deck-like room is full of projectors, some projectors have 3D capabilities, and the patent says: "These additional computer-generated content can be enhanced and complemented each other to extend the field of view, change the look of the real scene, etc. Mark objects in real scenes, induce actions, and display public or encrypted content."
However, the release of these technology patents does not mean that there are related product plans in the future. The greater possibility is that some of the patented technologies will be used in future products. In the future, when our home becomes a holographic space, we may turn back and feel that the Star Wars once again predicts the future.
LED Module Outdoor Full Color P16 Module Outdoor LED Display Module using the latest generation technology, 3906dots per square meter. P16 Module Outdoor Full Color has long span life time 10000hours. Picture true nature of Outdoor P16 LED Display Module is one good choice when compare Outdoor Full Color LED Display Module. Adopt top high brightness with low power consumption LED lamp,energy saving≥30%, if adopt 28 kinds of main patent technique, entire energy saving ≥50%, environment protection.Pioneer in outdoor mature HD LED Display, all advanced specifications 2 years earlier than others, successful cases around the world.We sincerely invite customers all over the world.
Salty spray test, high voltage test, varying temperature test, waterproof test, vibration test.Long service time and low attenuation by applying dual channels for heat dissipation.High protection grade of IP65 achieved by patented mask design with waterproof and dustproof fuction.

Led Module Rgb,P16 Module Outdoor,Outdoor P16 Led Module,Outdoor P16 Led Display Module
Shenzhen Jongsun Electronic Technology Co., Ltd. , https://www.jongsunled.com