This is an exciting information age, and smart connections are accelerating. Robots, drones, and cars appear at the CES booth, which is not surprising at all; smarter phones, higher-speed routers, PCs, tablets, and morphs are also the protagonists of CES.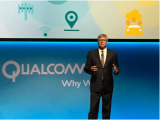 (Qualcomm CEO Steve Morenkov explains everything connected)
Everything connects: science fiction becomes reality
Let me talk about smart cars first. All along, this one-ton multi-big guy has a strong impulse to connect. You may not be able to imagine that there are currently more than 20 million cars with built-in Snapdragon 3G/LTE modems, which are connected end to end, roughly 2.25 laps around the equator. During CES, Audi announced that the Snapdragon 602A processor has been selected for the 2017 Audi model. The Snapdragon 602A meets the stringent automotive industry standards while providing the smartphone's advanced connectivity, infotainment, navigation, voice quality and control features in the car. This time, Qualcomm also demonstrated the Audi Q7 with integrated Snapdragon 602A at its booth. Maserati, Cadillac, etc. have already adopted this processor to launch a new type of car.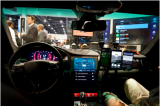 (The Qualcomm booth uses the Snapdragon processor's connected car display)
During the CES period, the drone YING jointly launched by Tencent and Zero Intelligence led to the crowd. This is an innovative drone that uses the Snapdragon 4K for video image "supersample", which captures stable, corrected 1080p video and images and supports 720p first-person perspective, and can be streamed or uploaded directly To Tencent WeChat and QQ drone social community platform. In other words, "share while flying." The drone uses the Qualcomm Snapdragon Flight platform, based on the Opteron 801 processor, supporting GPS, 4K video capture, robust connectivity and advanced drone software and development tools.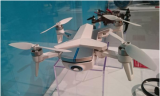 (Yun, a joint drone with Tencent and Zero Intelligence)
Let's talk about this cute and flexible guy. Sphero BB-8 has recently become a big hit, it can be controlled by mobile phones and other devices. Communication technology is provided by Qualcomm's low-power Bluetooth product CSR 1010. During this CES, Qualcomm also introduced the new Bluetooth Smart 4.2 system-on-chip family to help engineers meet the needs of today's "always on" world. The CSR102x family is optimized for IoT-specific applications that focus on performance balancing, battery life and cost considerations, including wireless remote control, entry-level smart watches, home automation solutions and beacons.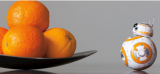 (Sphero BB-8)
Yes, leading wireless companies such as Qualcomm are leading the "expansion of the Internet border" – Qualcomm announced an expansion of its networked therapeutic management partnership with Novartis. Novartis will use Qualcomm Life's connectivity solution in its next-generation connected Breezhaler product, Breezhaler is an inhaler in Novartis' chronic obstructive pulmonary disease portfolio; Qualcomm announces a smart home reference platform based on the Opteron 212 processor for families Central control and smart speakers provide computing, voice recognition, audio, display, camera, connectivity and control functions, and will be extended to home appliances and multimedia terminals as applications evolve...
Regarding the connection of all things, if we do not take the initiative to stop this article, then "it can't stop for a moment."
Xiaolong 820, not only in your hands
The high-profile Snapdragon 820 processor has also received attention. More than 80 smart terminals with built-in Snapdragon 820 processors are currently being developed. During the CES, the first Snapdragon 820 smartphone, the Le Vision Max Pro, was unveiled. Through the powerful connection, processing and efficiency of the Snapdragon 820, LeTV has created a unique and innovative terminal: Le Max Pro supports a series of first commercial debut features, including Snapdragon Sense ID fingerprint technology, users can enjoy the overall improvement Authenticate user experience. It scans through a variety of "interferences" (including water and oil) on your fingers to provide a more consistent authentication experience. With powerful material penetration capabilities, it supports new device design and sensor configuration options. At 400 microns below the metal back of the device, LeTV placed the Snapdragon Sense ID ultrasonic sensor, pioneering the use of ultrasonic technology. The device unlock/main screen function is realized by the ultrasonic sensor under the metal on the back of the terminal, which supports convenient and frequent identity authentication. To put it simply, Snapdragon Sense ID fingerprinting technology is more difficult to falsify, in part because of the more detailed 3D fingerprints produced by ultrasound scanning, and even captures fingerprint lines and sweat pores. Capacitive sensors can't achieve this level of sophistication.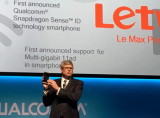 (Qualcomm CEO Steve Morenkov introduces Le Max Pro phone)
When LeTV launched the Le Max Pro smartphone with the Opteron 820 processor, almost everyone was shocked by the excellent user experience provided by this phone. With long battery life, powerful performance and excellent connectivity, the Opteron 820 is designed from the ground up to deliver a truly immersive, intuitive experience for the next generation of high-end mobile devices.
In addition, virtual reality is undoubtedly a hot spot at this year's CES. People in the industry believe that the arrival of the Qualcomm Snapdragon 820 processor comes at a time when it takes the virtual reality experience to new heights. The sensor processing of the Qualcomm Hexagon 680 digital signal processor (DSP) with Hexagon Vector Extension (HVX) works virtually instantaneously with the virtual rendering of the Adreno 530 GPU, making you truly feel like you are looking around in a 3D world.
Of course, we have every reason to believe that the Snapdragon 820 has provided us with far more than we expected - Qualcomm announced during CES that it will introduce the latest automotive processor, the Snapdragon 820 car series, which provides expandable A generation of infotainment, graphics and multimedia platforms that support machine intelligence and include versions that support LTE-Advanced. The Snapdragon 820A is Qualcomm's latest automotive-grade system-on-chip. In terms of connectivity, it supports 4G LTE Advanced up to 600 Mbps download/150Mbps upload speed, streaming HD movies to cars, Wi-Fi hotspots supporting 802.11ac 2x2 MIMO, connecting multiple mobile terminals in the car, and facing V2X 802.11p dedicated short-range communication (DSRC) for (car-to-vehicle/infrastructure/pedestrian) communication. Content analysis between the in-vehicle mobile terminal and the car infotainment system can be achieved through a local connection supported by Bluetooth in the car.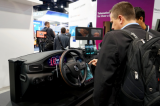 (骁龙 820A car solution raises concerns)
The era of big connections is coming
You are creating nouns again. What is the era of big connections? The Internet of Everything is the era of big connections. Qualcomm had predicted that by 2020, the number of global networked terminals will reach 25 billion to 50 billion; what is the connotation of the era of big connections? Specifically, a few examples -
Take Le Max Pro super mobile phone as an example, it is not only the first released Snapdragon 820 mobile phone, but also provides the world's fastest 600Mbps LTE-A peak downlink speed through the Snapdragon 820 integrated X12 LTE modem, supporting full Netcom. And this is only part of the performance of the Snapdragon 820. With the support of this processor, Le Max Pro also supports multi-gigabit IEEE 802.11 ad Wi-Fi, that is, the X12 LTE modem integrated by Snapdragon 820. Supports full and fast streaming of any content, such as multiplayer games, movies and live concerts.
IEEE 802.11ad is an important protocol for the "big connection era." Suppose you have a 1GB file stored in the cloud, without a network cable, downloaded to your smartphone or laptop via Wi-Fi, how long does it mess up? If the answer is within 3 seconds, is it cool? Of course, the premise is that you use Qualcomm's new multi-band Wi-Fi function, which will bring you multi-gigabit high-capacity connections. At present, Qualcomm is reaching a milestone, they have given a large number of new multi-band Wi-Fi functions, in addition to the terminal LeTV smartphone, including Elecom, NEC and TP-Link access points, Acer and Asus notebooks, SiBEAM and Peraso Adapters and more.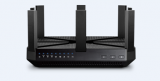 (TP-LINK released the world's first 802.11ad router Talon AD7200, compatible with 802.11a/b/g/n/ac)
About Wi-Fi, Qualcomm also launched the Qualcomm Wi-Fi Self-Communication Network (SON), the industry's first complete differentiated feature for networking products. Qualcomm Wi-Fi SON is designed to simplify home and office Wi-Fi networks while optimizing end-to-end performance and providing the best user experience, with features such as self-configuration, self-management, self-healing, and self-defense. The solution will work with multiple OEMs including AirTIght, ASUS, D-Link, Linksys and TP-Link to support smart gateways, wireless routers, expanders and access points.
Of course, in the era of big connections, notebooks and tablets are definitely important information terminals. During the CES period, Lenovo released the ThinkPad X1 Tablet, ThinkPad X1 Yoga and ThinkPad X1 Carbon, and also adopted the Opteron X7 LTE modem, supporting LTE-A Cat.6, with a peak downlink speed of 300Mbps.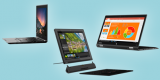 (Lenovo released the latest terminal using the Snapdragon connection solution)
We carry durable and comfortable facial beds for the salon and spa industry. Manufactured by leading brands, we offer a wide range of Facial Bed options that will satisfy both client and beauty professional. Choose from basic facial beds with stools to luxurious motor electric facial beds.
When it comes to finding spa equipment at discount prices, you`ve come to the right place. Along with hydraulic facial beds, we also carry massage bed options for estheticians and massage therapists.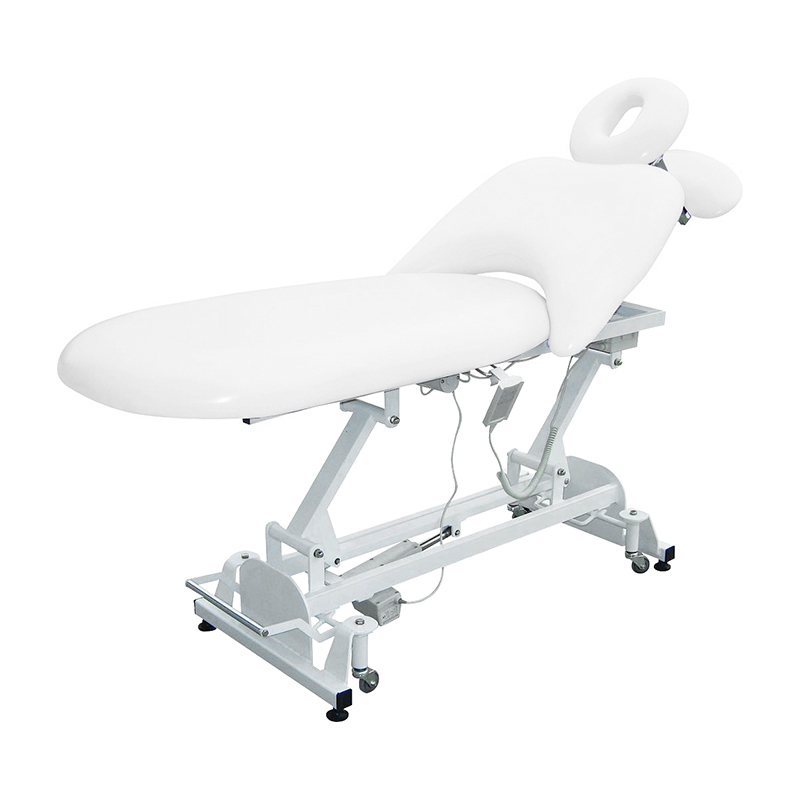 Beauty Facial Bed,Folding Facial Bed,Salon Facial Bed Price,Adjustable Facial Bed
TOM SPA BEAUTY SALON EQUIPMENT CO.,LTD , https://www.tomspabeauty.com